Paracord Snakewhip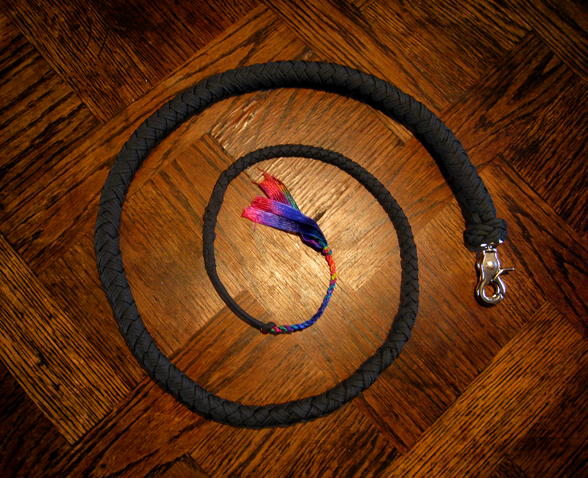 Please specify when ordering:
color or paracord
color of cracker
Paracord Snakewhips are currently available in any combination of black, red, hot pink, and neon yellow. Different colors are available and add 1 week to the shipping time.
Crackers are available in any color you can think of, including rainbow and glow-in-the-dark. Crackers get worn out over time and it is easy to reattach new ones, so get extra.
Paracord Snakewhip
Extra Crackers ($2 each)